Solar Off-Grid, Straw Bale and Aquaponics Workshop
Learn hands-on with John Wilson
Location: Ultimate Solar Powered Natural Home, Hockley Valley
Date: Saturday, October 21, 2017, 10am-5pm

Working towards a sustainable future has the potential to improve the quality of our lives, providing more independence, and enabling greater resilience. Learning the basics can help you understand how to introduce these big changes into your life. Some of the most significant changes coming quickly include renewable energy systems, ultra efficient sustainable building practicies, and local low impact food production. Practically speaking these renewable technologies are easy to implement with a little introductory knowledge. That's why John Wilson, a recognized leader in the sustainability field, is offering this workshop to introduce people to solar off-grid, straw bale construction and aquaponics.
This one day workshop will introduce participants to solar off-grid, straw bale building construction and aquaponics food production. Each participant will get a chance to work directly with these sustainable technologies, learning the basics of each through a hands-on demonstration. First, the workshop will cover and implement a solar panel system complete with solar charge controller, batteries, and inverter. Second, participants will build a small straw bale structure, learning how to stack, prepare and sew the bales together, providing the basic knowledge for building almost anything. Lastly, participants will work together to build an aquaponics system complete with poly tunnel greenhouse, fish tank, grow beds, and basic plumbing techniques.
Solar Off-Grid
John will demonstrate how to build an off-grid solar system capable of keeping basic electronics working like your laptop computer, lights and even a refrigerator. Components to be assembled include a solar panel, solar charge controller, battery and inverter.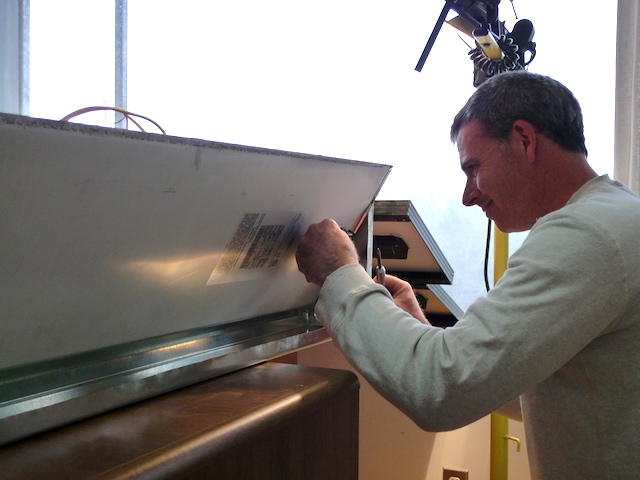 Straw Bale Construction
Participants will build a basic straw bale structure. The main steps include preparing the area, stacking the bales, preparing the bales for corners, attaching the chicken wire, and then sewing the bales together.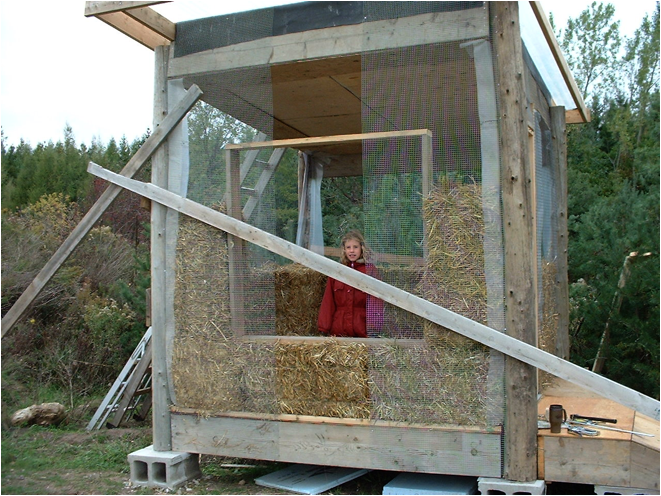 Aquaponics
Together participants will work with John to build out a basic aquaponics system suitable for growing a wide variety of vegetables. Combinging Tilapia fish and the grow beds in a closed loop, provides for a simple way to grow food all year long. The completed system will include a fish tank, swirl filter, grow beds, sump tank, pump, pulmbing, air pumps and poly tunnel.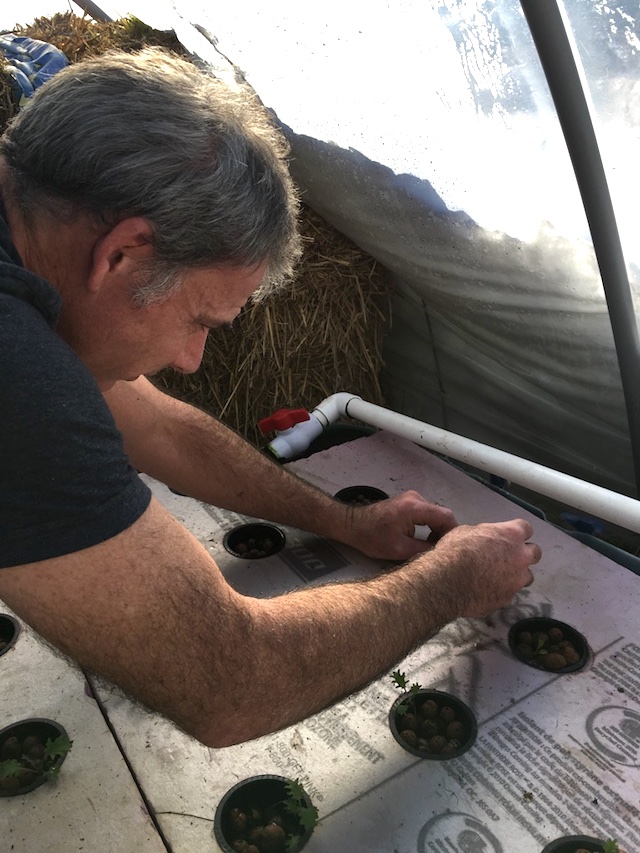 About John Wilson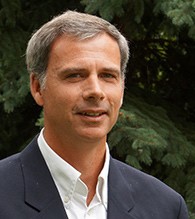 As the founder of the Solar Village and as the author of Sun Rise, John Wilson is a leading advocate for renewable energy. John lives in the award-winning ultimate solar powered natural home he and his family designed and built about an hour north of Toronto, Ontario, Canada.
John is a tireless advocate for the process of communication, education, and inspiration so critical to the transformation process required of our society. With a corporate background in technology at Bullfrog Power, John brings a down-to-earth, practical, and inspiring view to the changes we all need to make. People relate to John because he is a regular guy with a regular job just like the rest of us. And if he can do it then so can we all. John is available for: Educational speaking, Seminars, and Workshops.
Projects John has invested in with both money and time include:
DRAFT Agenda
Ultimate Solar Powered Natural Home Tour - 30 minutes
Review the large scale implementations of solar, straw bale construction and aquaponics by touring the site.

Solar Off-Grid - 2 hours
We will build a solar system complete with 40 watt solar panel, solar charge controller, battery and inverter.

Lunch Break

Straw Bale Construction - 2 hours
We will work through hands-on the main steps required to build straw bale structures.

Aquaponics - 2 hours
We will build out a basic aquaponics system complete with fish tank, swirl filter, grow beds, sump tank, and basic plumbing.

Additional Information
Food and drinks will be provided. Please bring your own water bottle. If you have any other questions or suggestions please do get in touch.
Contact: John Wilson wilsonjd9@gmail.com
Pricing: $295/person
Note: Event date is tentative until we confirm several attendees.